If you are looking for a plastic surgeon in Reno you should do a search online and get referrals.  Some terms you should search for are:
Reno Plastic Surgeons Ratings
Cosmetic Surgery Reno NV
Plastic Surgeons in Reno
Best Plastic Surgeons in Reno
Top Plastic Surgeons Reno
Plastic Surgery Reno Nevada
Reno Plastic Surgeons
This should give you a very good start when searching for a cosmetic surgeon in the Reno, Sparks and Carson City areas.
Let me ask you a question…
True or False?  You need a plastic surgeon to get a facelift in Reno?  False!
It is a common misconception that you need to go to a plastic surgeon to get a facelift procedure.  But did you know that  you can go to a doctor that is trained in alternative methods to get face, breast and bottom lifts without surgery?
Some methods that are not permanent but are extremely effective for several years and and are much less expensive without the fear of permanent mistakes are:
The CMG Facelift® 
Platelet Rich Plasma (PRP) Technology and the Art of Sculpting a Beautiful Face.  The most exciting breakthrough in non-surgical facelift cutting edge anti-aging therapies is the extraction of stem cells, via Platelet Rich Plasma (PRP) as a means of stimulating new collagen, blood vessels, and fatty tissue generation to "repair" maturing skin, hair and hormonal decline.
Thread Lift
A thread facelift is a safe, convenient alternative to traditional facelift surgery. Designed to be less invasive, it can reduce sagging around the cheeks, jawline, and neck more quickly and with less risk than the conventional approach. Special threads are used during this facelift to discreetly hold repositioned skin and facial tissue in place after surgery. In a Contour ThreadLift™, clear threads are used to further minimize any traces of surgery. And while thread lifts generally produce noticeable results almost immediately and with less risk and inconvenience than more intensive procedures, thread lift costs are quite reasonable compared to traditional options.
Y Lift -Liquid Facelift and Volume Enhancement
The Y Lift® is a minimally invasive facial contouring procedure, designed to add volume and lift to the cheekbone areas and under eyes areas, give definition to the chin and jawline, and contour the upper neck. The process is quick, painless, and relatively convenient, thus putting it in the category of other minimally invasive procedures such as liquid facelifts and "lunch-time" facelifts.
Botox
Botox was the most prescribed non-surgical treatment with 4, 267, 038 treatments performed in the United States alone in 2015.  Botox is a neuro-modulator injected right into the muscle mass. The relaxed muscle can no longer contract and therefore cannot create a wrinkle.
Dermal Fillers
Dermal fillers are used to fill lines and spaces, plumping them up to increase volume. They are more commonly used for the lower parts of the face – the cheeks, the lines that run from your nose to your mouth (nasolabial folds), the lips, the lines running from the sides of the mouth down to the chin (marionette lines), indentations from scars, or any other sunken areas of the face. When necessary, they can also be used under the eyes and in the temples.
Watch more non-surgical facelift videos at: https://www.youtube.com/channel/UCyIzGgtH7otS_NUkATUP8FA
Get a consultation
Speak with a Medical professional that is an expert in Non-Surgical Facelift treatments in Reno. Obtain a consultation. Understand the price, the down time, and exactly what to expect. Do not rush right into anything. If a facelift is the only solution  after you have checked out various other choices, then you will at least make an educated decision and sure that a facelift is your solution.
However, if you want to spend less money, have less healing  and down time, less discomfort as well as much less danger that something goes wrong, then a non-surgical facelift option could be just exactly what you are looking for. Make your appointment to review your choices with Dr. William Clearfield of the Clearfield Medical Group.
Dr. William Clearfield 
Address : 9550 S McCarran Blvd b,
Reno, NV 89523
Phone : 775-359-1222
Fax : 888-977-3503
Email : doctrbil9@gmail.com
Website : drclearfield.net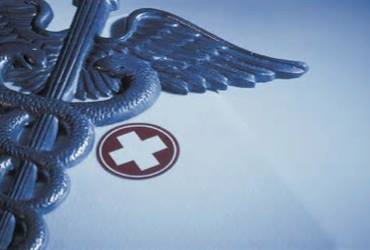 Please follow and like us: