Based on forma's proven technology and peer reviewed clinical studies
The first and only all-in-one hands-free facial remodeling device cleared by the FDA.  Evoke delivers non-invasive three dimensional Subdermal remodeling.
Facial remodeling is the #1 aesthetic procedure patients are seeking in their quest to achieve a more youthful appearance without anesthesia, surgical scars, or downtime.
Evoke's proprietary non-invasive technology is an industry first, delivering a structural reorganization of the facial and submental tissues. The remodeling of these areas produces results that are associated with a youth appearance.
Evoke is The only hands-free platform available to remodel facial tissue and structurally reorganize tissue to deliver a younger looking appearance.
Evoke deploys proven bipolar radiofrequency energy to the cheeks, jowls, submental area, and jawline.
By directly targeting these areas, Evoke remodels skin and  subdermal tissue to deliver more defined facial characteristics.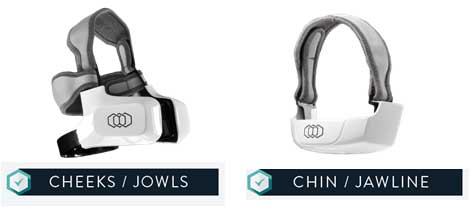 Evoke's hands-free facial applicators deliver uniform and volumetric heating to the skin and subdermal layer.
With this platform, Dr. Clearfield can provide a variety of hands-free facial remodeling procedures specifically tailored to patient demands for a younger looking appearance.
You can surf the internet, read a book, or watch TV while treatments to restore youth are being performed.
Evoke maximizes patient results and provides the highest quality of aesthetic facial remodeling treatments available.
Evoke's non-invasive, hands-free design and programmable technology make it an ideal social distancing treatment due to a reduction in the required patient-physician face-to-face contact during the procedure.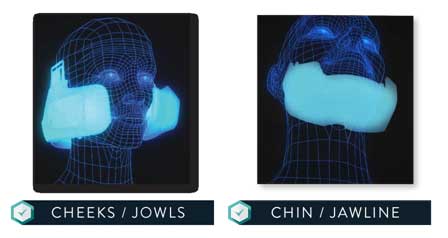 The First and ONLY HANDS-FREE thermal skin remodeling platform to have temperature monitoring and automatic, user programmable, temperature on/off control.
RF energy is sequentially delivered to each applicator providing even heat distribution across the treatment area.
If skin temperature reaches a threshold level, RF energy is temporarily suspended to the specific applicator, protecting the skin from burns. Evoke continues to work according to this algorithm throughout the entire procedure.
Pre-set treatment parameters allow for controlled 100%  energy concentration at critical temperatures. This provides soft tissue remodeling and the ability to deliver optimal results.
BUILT WITH SAFETY IN MIND
Built-in real-time audible indicators sound when each applicator reaches the optimal temperature, providing feedback on treatment progress.
Evoke is designed with a Patient Call Button to allow clients to easily pause treatments and have clinic staff make adjustments if required.
Evoke's treatment screen enables C to visually monitor the thermal effect of each applicator at any point during the procedure.
Evoke's proprietary RF technology ensures it can safely and effectively be used on all skin types.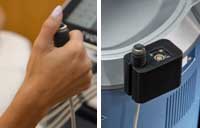 Basic Science of RF: Skin remodeling
Dermal aging due to degradation of collagen
Intrinsic and Extrinsic (Solar) Elastosis
Goal is to heat collagen (superficial and deep) to stimulate regeneration and neo-collagenesis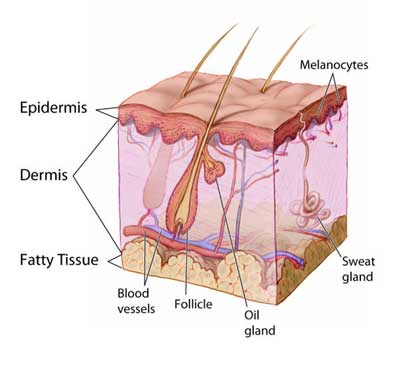 Evoke – TECHNOLOGY Animation

ACE TECHNOLOGY – SAFELY OPTIMIZING PEAK ENERGY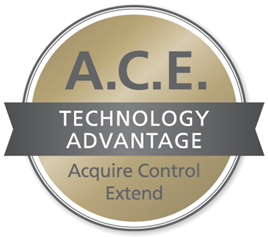 Acquire. Control. Extend.
ACQUIRE:
Smart RF thermistors built into the handpiece read skin temperature 1000x /second to "ACQUIRE" therapeutic skin contraction temperatures without overheating. Measurements are clearly displayed on the system's control screen.
CONTROL:
Unlike ANY other thermal skin enhancement technology to date, the A.C.E. "CONTROL" feature is a one-of a-kind software algorithm that allows Dr. C. unprecedented safety and control by providing programmable "cutoff" temperature.
EXTEND:
Clinical evidence indicates that prolonged exposure at (41°C – 42°C) is advantageous for skin tightening. With the A.C.E. "EXTEND" feature you can now expose your patients' skin, adipose tissue, or both to clinically therapeutic temperatures for as long as you want in order to maximize your patients' outcomes.
A.C.E control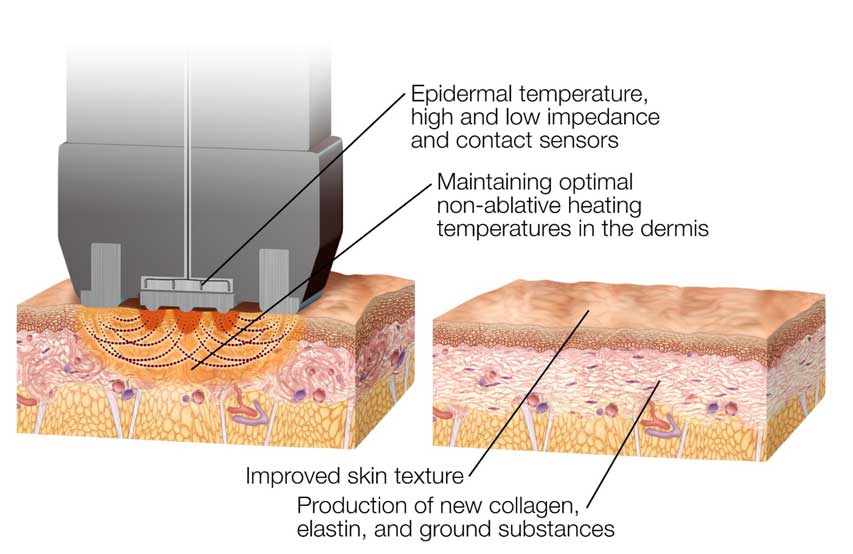 FORMA Thermal Half Face Tx
Maximal temperature 43-44°C in 60 seconds
Uniformity and comfort

Evoke – Journal of Cosmetics and Laser Therapy
A novel non-invasive radiofrequency dermal heating device for skin tightening of the face and neck
Background: Loose, lax skin is a common cosmetic complaint. Previous non-invasive skin tightening devices had modest efficacy and were associated with pain or downtime. New technologies may allow for effective skin tightening with a series of no downtime, radiofrequency treatments.
Objective: To evaluate the efficacy and safety of a novel bipolar radiofrequency device for skin tightening.
Methods: 15 consecutive female patients were enrolled in the case series; 14 completed the study and were included in the analysis. The device under investigation is a novel, bipolar radiofrequency device allowing for achievement and maintenance of optimal dermal temperatures to stimulate collagen remodeling and skin tightening. Patients underwent a series of 4-6 weekly treatments. Three blinded, experienced cosmetic physicians evaluated paired blinded pre-treatment and post-treatment photographs and determined the associated improvement, if any.
Results: All patients (14/14) were determined to have a clinical improvement, as the pre-treatment and post-treatment photos were correctly identified by the evaluators. 21% (3/14) patients were observed to have significant improvement, 50% (7/14) observed to have moderate improvement, and 29% (4/14) had mild improvement. No pain, side effects or adverse events were observed.
Conclusions: This novel bipolar radiofrequency device represents a safe, effective treatment option for non-invasive skin tightening.
Evoke- Histology – Elastin Synthesis Subject #1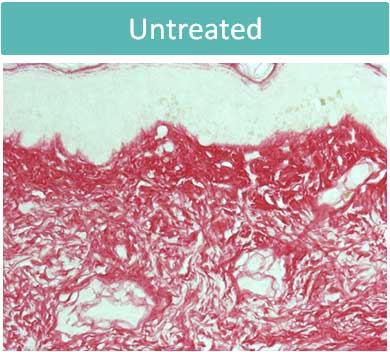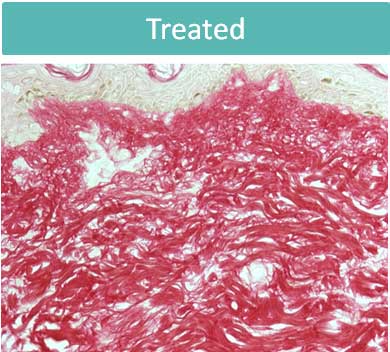 Increase of collagen bundles
After 8tx at 50mJ/pin, 39°C cut-off temperature
Untreated Skin:  Elastin Synthesis 2.42 µg/mg
Treated Skin: Elastin Synthesis 2.39 µg/mg
Photos courtesy of:
Clinical Study: Evaluation of Healing Efficacy by Non-Invasive RF Forma After Lifting Using Histological and Biochemical Analysis
Authors: S. Boisnic MD, M. Divaris MD, M.C. Branchet PhD
Evoke Before & After – 1 Month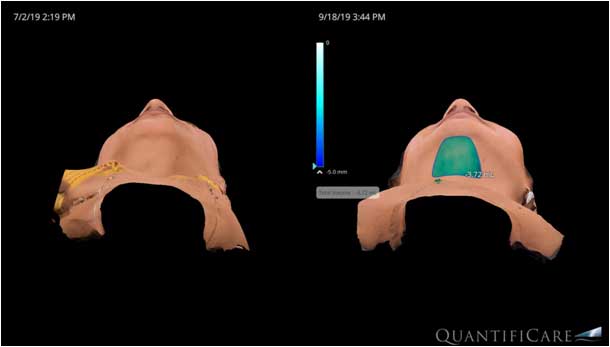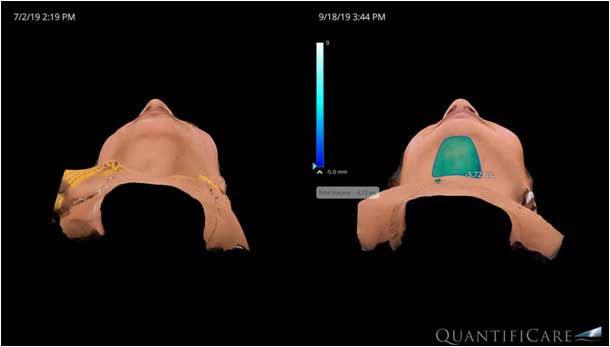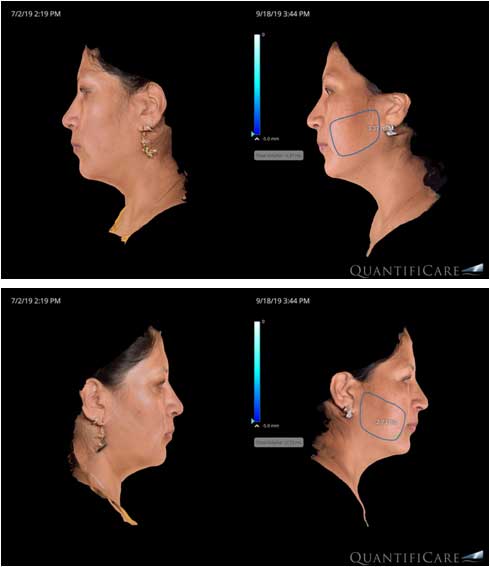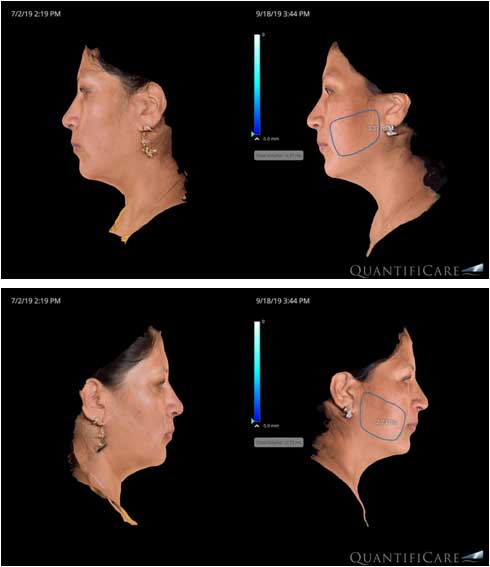 Evoke Before & After – 2 Month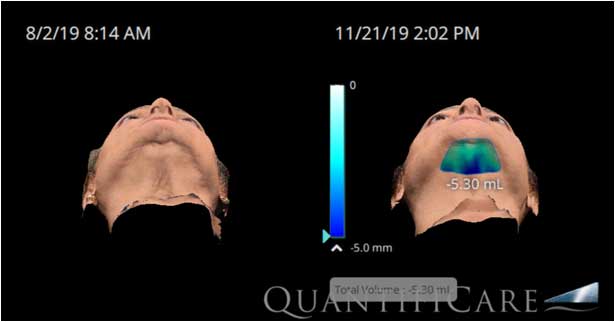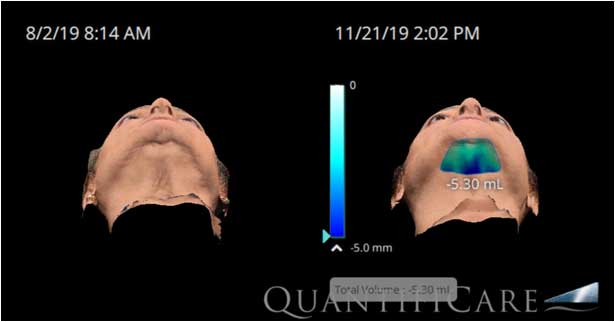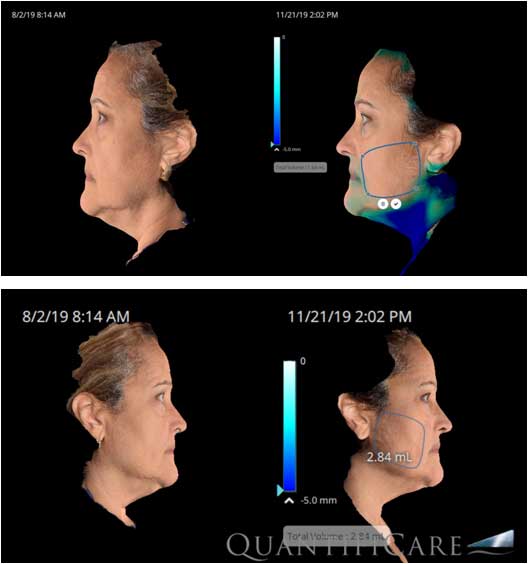 Evoke Before & After – 3 Month